Pre-made reports from your data!
We are doing a deep dive into the new features and improvements at Sourcetable. This week we will be looking at the new reporting templates. Pre-made reporting templates make it easier than ever to create reports from your data. You can create a report with the click of a button.  Need to prioritize features in a small start-up? There is a template for that! Need a dashboard for return on ad spend for Facebook and Google Ads? We have a template for that, too!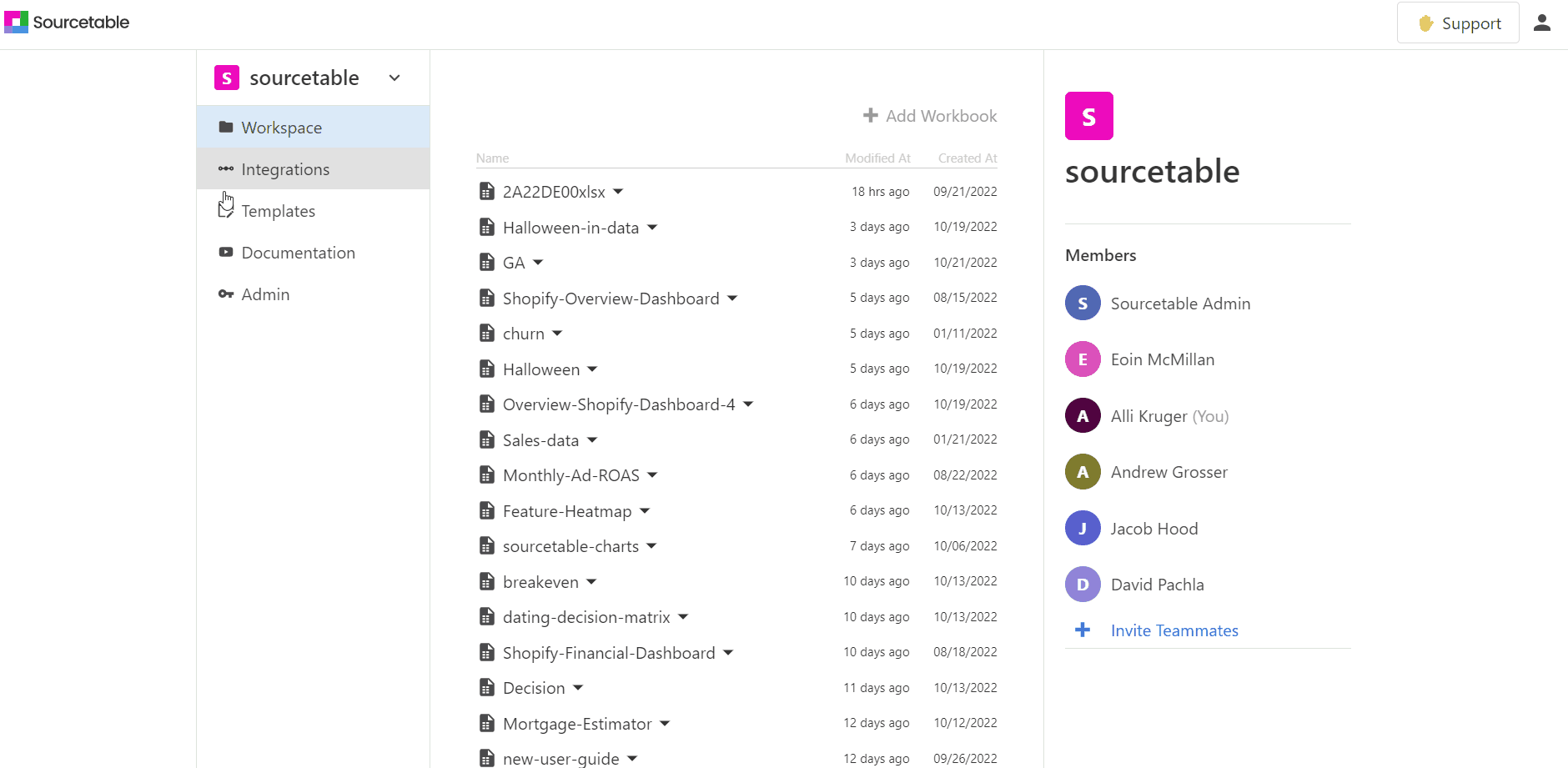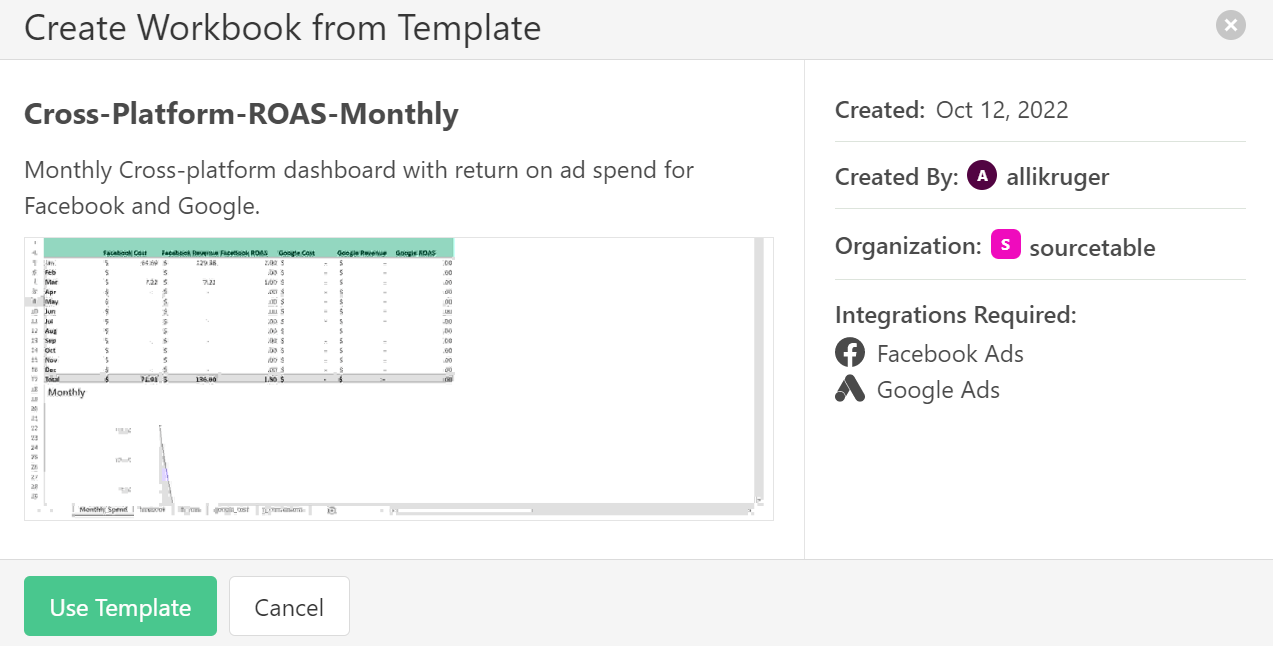 Templates save you time and energy by having Sourcetable do the heavy lifting of creating the spreadsheet and reports. We create the reports and simply pull in your data from your SaaS applications and you get an automatically updated report.
Using Sourcetable's templates
To use the reporting templates simply click the sidebar under "Templates" like you see in the image below:

Once you click into "Templates" you can browse the list of available templates. This list will have all of your templates, whether they were created by your organization or Sourcetable. You can then choose the template that you want to access.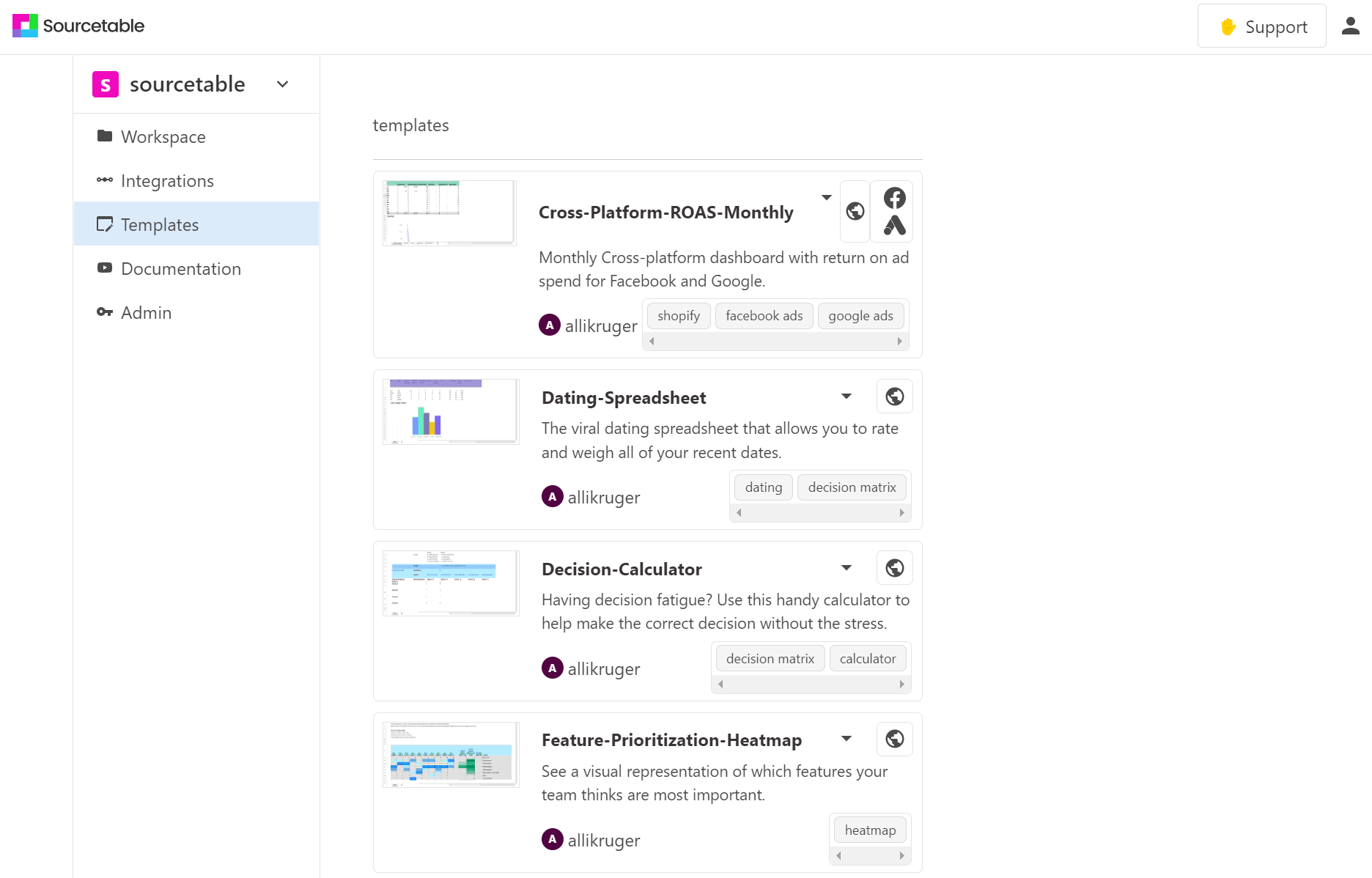 To read the details for each template click the name of the template and it will open a modal, containing all of the required integrations and other important information, as you see below: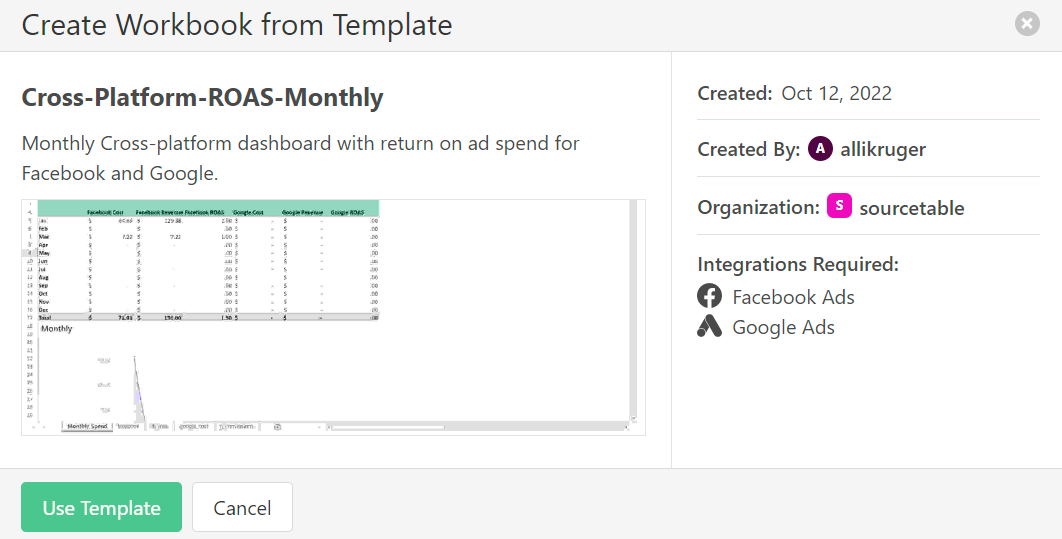 Ensure that you have the required integrations to use the template and click "Use Template" and the template will then open.
A workbook will be created using your data. No developers or SQL at all!
What templates should I use? The short answer is whatever you like. Some popular templates are:
The templates will be saved in your list of workbooks. They are also editable and available for future use.
Creating your own template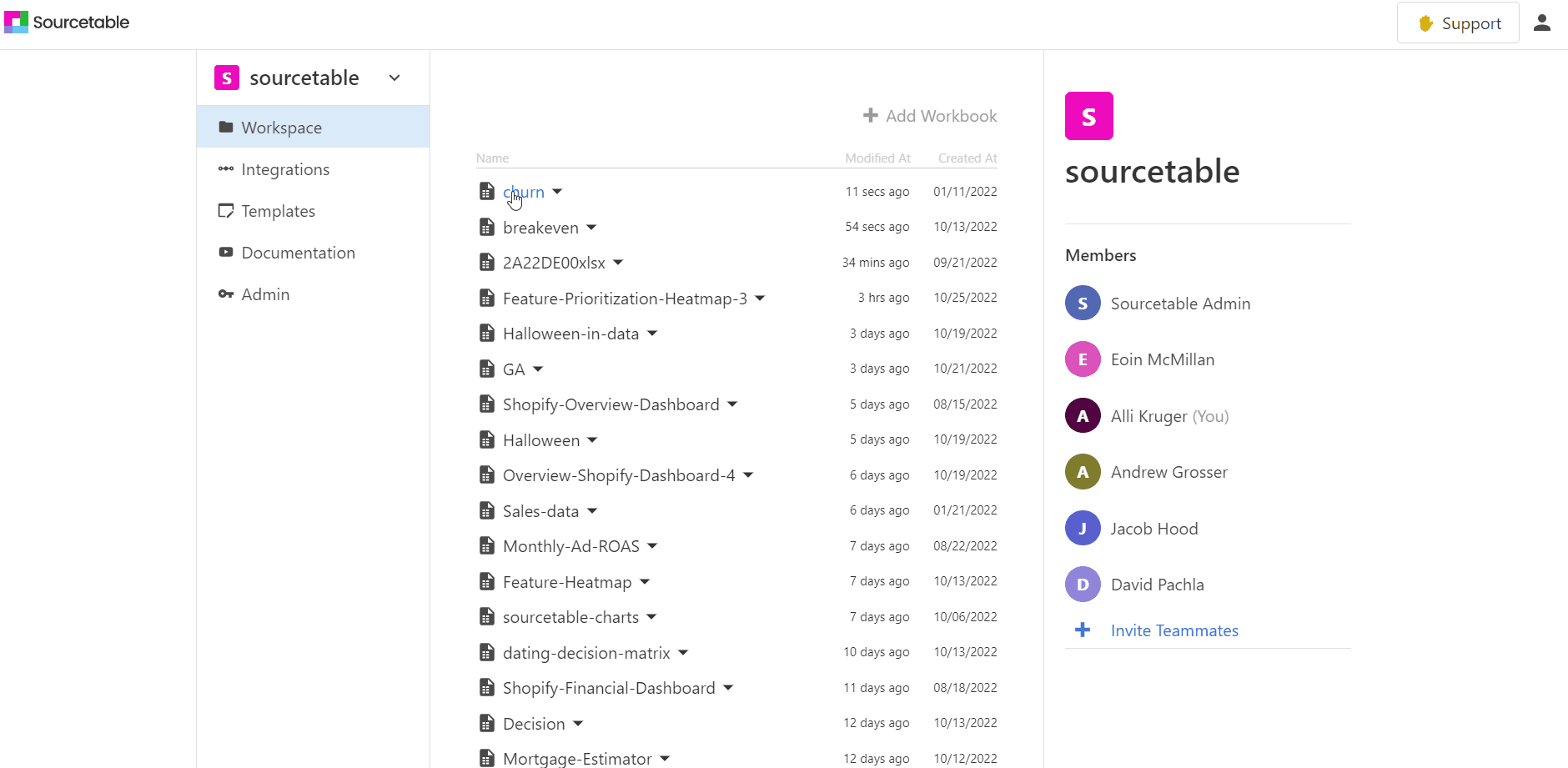 Open the workbook that you would like to make into a template.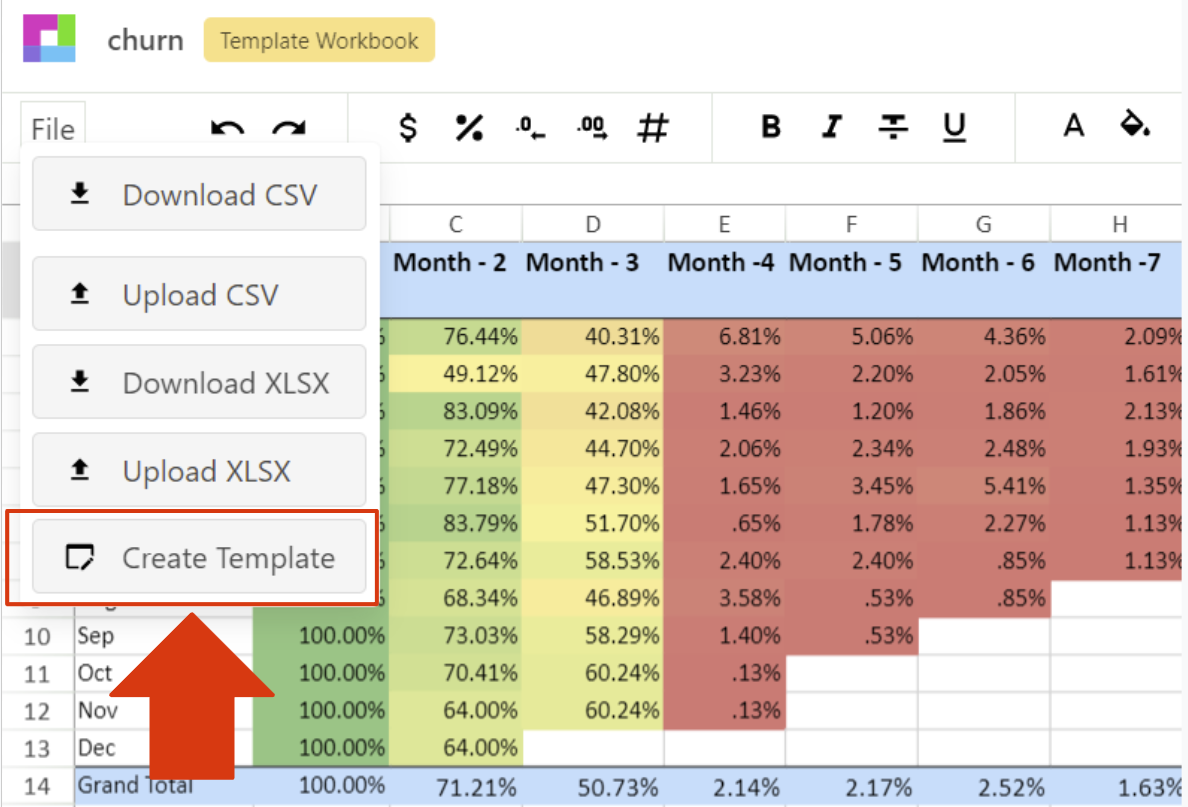 Click on "File" then select "Create Template" then you will see a modal.  In the modal you will be able to type the name, description, and categories of your template.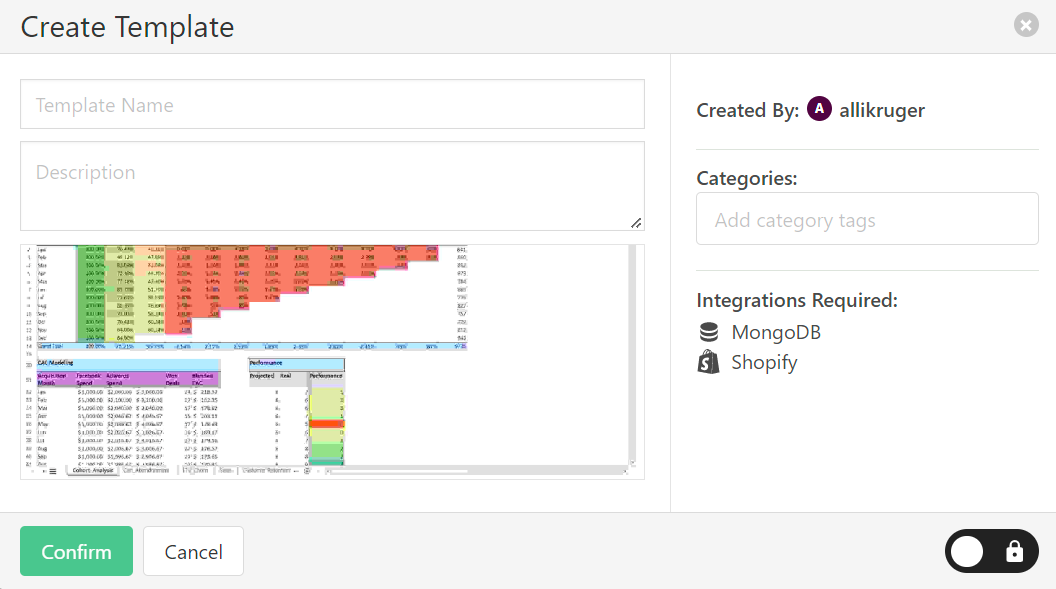 Once you have created your template, you can find it in the list of templates on the app's sidebar under templates.

Conclusion
Sourcetable reporting templates are pre-built spreadsheets that can make getting insights from your data easy and help you get more done. The templates can also be easily shared with your entire team to help everyone be more productive. They are a great way to make sure your team is on the same page when it comes to the big picture of where things stand across various areas of your business. We hope you are as excited as we are about Sourcetable's new reporting templates!!
🙏 Thanks again and please keep the feedback coming. We love to hear what you need and want to use.
The future of spreadsheets is spreadsheets!
💡
Ready to try Sourcetable? Sign up now for a
free trial
.