Where does Business Operations ("bizops") stand today and where is it heading? What can it do for a company? And what's the value it could bring for yours? These are some of the questions that Eliot Jenkins, Head of Business Operations at Lemonade, answered these questions and many more in our latest interview. Here are the key highlights:
Bizops exists to help companies make the smartest possible decisions with a mix of proper analysis and rigorous project management.
Bizops can provide direct value identifying and solving the gap between where the company wants and needs to be versus its internal capabilities. It can also achieve indirect value by delivering the frameworks, OKR guidance, and processes that help companies identify the best path.
Special projects, strategic planning work, Business Intelligence (BI), and analytics are the key tasks for a bizops role in Lemonade. These may vary at other firms.
Bizops will become more ubiquitous and systematic as it matures as a discipline.
About Lemonade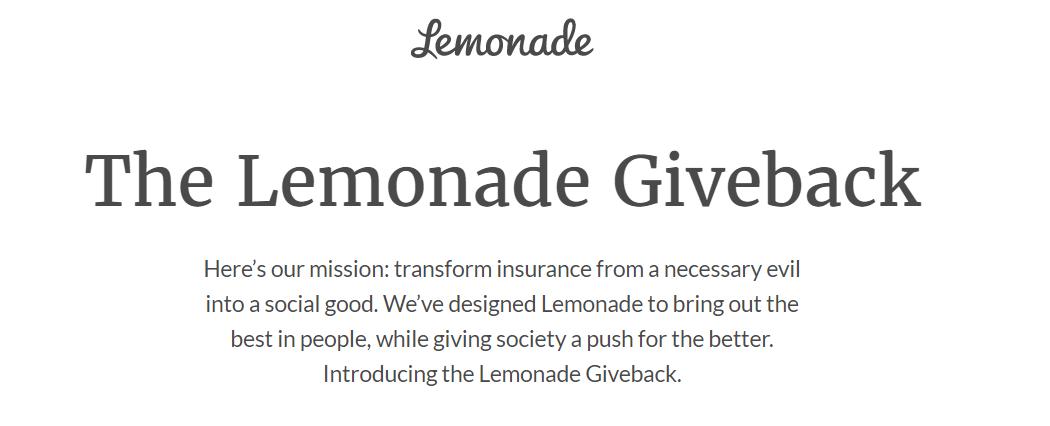 Lemonade is a technology company treating insurance differently so that it's ready for the 21st century. All digital or app-based, you can get a quote in minutes, and have a flat fee claim processed almost instantaneously–actually, in 2016 its bot AI Jim broke a world record for paying a claim to a customer in 3 seconds. They do hassle-free renters, homeowners, life and pet insurance in the US and Europe.
Founded in 2015, social impact is part of its legal mission and business model, so it is a Public Benefit Corporation and certified B-Corp. Once a year, the unused premiums left are donated to social causes and institutions, such as Black Lives Matters, American Forests, Malala Found, and the American Red Cross.
Lemonade is publicly traded, listed on the New York Stock Exchange under the LMND stock symbol.
About Eliot Jenkins
Eliot Jenkins is currently the Head of Business Operations at Lemonade, after being a bizops director at the company since 2019. Before that, he was a trader in Goldman Sachs, ex co-founder and CEO of ZOGOtennis, and Project Leader in The Boston Consulting Group (BCG).
What does bizops mean at Lemonade?
Bizops exists to help Lemonade make the smartest possible decisions with a mix of proper analysis and rigorous project management. We help execute on decisions too.
What does your role as Head of bizops entail?
We have three areas of responsibility.
We run special projects, which are typically more strategic, where the opportunity is high, but the certainty about how to capture that opportunity is low. Examples could be how we reduce the loss ratio in a major way in one of our products, it could be what product we should launch next, it could be geographical expansion decisions.
The next thing that we do is the big strategic planning work around the company.
I work with our co-founders on our annual and quarterly plans and work with finance and Financial Planning and Analysis (FPNA) to bring together the strategic and the financial view.
At the team level, we're the guardians of the Objectives and Key Results (OKR) process, basically trying to make sure that all teams are rigorously thinking about their plans, what matters, and how they measure themselves.
The third area that we do, which may vary depending on what kind of bizops team you talk to, is that we are the central unit for Business Intelligence (BI) and analytics across the company. We have a small team of technically oriented people, we maintain Looker or the analytics tool, and all of the business definitions that go into that.
Those three areas are complementary. For example, we may set with the co-founders an annual target that can increase our profitability. Then, we need to figure out what the right metric is to measure that, and after, we need BI to pull that metric and make sure that the logic feeds through and is appropriate, and that the data integrity is there. Later, we may struggle to hit that target because it's very ambitious and that's where the special project to get from A to B comes in.

Should bizops teams have a mandate?
I do think that bizops teams need a mandate to have some guidelines, but it should be on the broader side to allow for more flexibility, depending on the challenges that your company faces over time. Any young business looks different year to year.

With that in mind, I believe that the main mandate of the bizops team should be to make sure that the company is executing the smartest decisions possible.
When is the right time to bring in a bizops team?
Bizops typically fills the gaps where a company hasn't fully developed its internal capabilities and hired a big team and super capable people. If you have a business like Amazon, where distribution is so core to what they do, you're not going to have bizops on distribution.
When bizops is performing at its best, what can it do for a company?
I think bizops can provide major value in two different ways. The first is on a direct level and the second is on an indirect level.
I view the direct level as filling in gaps where the growth of the organization and the things that it needs to do have gone beyond the infrastructure, the people, and the teams that it has available to get there. That's where bizops comes in as a more flexible, multi-skilled, multifaceted team that can get stuff done.
In other words, it implies identifying the breach between where the company wants and needs to be versus its internal capabilities, and helping to figure out how to get there, in a project management and leadership capacity. Special projects are the way you do it.
The indirect level, on the other side, is when bizops uses Business Intelligence and analytics to contribute in the search for solutions. For example, in Business Development, we could directly help by saying "Hey, we need to launch this new channel", and indirectly help by saying "Listen, these are the metrics that you need to measure success. We're going to build them for you, we're going to get a dashboard out, and give it to the Chief Business Development Officer, VP directors, and the people who are running partnerships".

Here's the intel: You need to make decisions, and the right kind of framework, OKR guidance, and process to facilitate the company making the best decisions possible in an indirect way.

Can you provide an example where bizops came in and made a big difference at Lemonade?
The first one was that we helped to figure out what product we were going to launch next.

Eighteen months ago there was a sense in the air that we needed to do something. Our ambition was very bold, very broad. We wanted to serve all the insurance needs of all kinds of customers and grow with them as their needs evolved. We had renters and homeowners and we were thinking, okay, what's the next big step?

We were aware that we needed to be careful about what we were best able to execute on, rather than potentially biting off more than we could chew at the beginning. So we did a lot of research on different insurance products in the market and paired that with some internal research, including data analysis where it was applicable, to figure out what to do next.

Our recommendation was to launch pet insurance. It was called Project Citrus: how to make more lemons.

The outcome was interesting because it's not where the co-founders' heads were before that suggestion, and also because we took on a new role of actually helping get that off the ground. A bizops lead deployed onto that project until it was a running business. We still work with the pet division now.
The second project was a little bit more operational and more internal data analysis-heavy: we worked with our Claims Team to identify what drives Net Promoter Score (NPS).
We did a lot of research to dig deep into all of the internal data we had because we captured a vast amount trying to figure out what the key drivers were. Then, we worked very closely with the team, the cofounder, etc, to identify what were the big initiatives that we'd got to move the needle, what were the metrics, how we needed to measure ourselves to make progress on them.
That evolved weekly at the beginning and turned into a war room type of thing: let's all try and work on this together to figure it out. It was a great combination of having people that could crunch data quickly and in a small business-oriented way.
The big learning out of it was that people don't have an issue figuring out what to do if they have all the data, information, and analysis they need. So if you do a smart, relatively simple analysis, it can provide a pretty clear direction.
What skills do you need to get into bizops?
I think we must demystify that this isn't just about being smart or having a certain background. If you're in consulting, you can do it.
Bizops is about saying, right, you encountered a problem. What is the toolkit that you have available to solve it? What are the processes? What are the methodologies?
The trend in the future will be training more people on that so that they can say they are a bizops-qualified person and list what that means versus just saying they are smart and driven.
What's the future of bizops?
Bizops still feels very new and I don't expect there'll be much consistency about it for a while. I think it will be treated as a multifunctional tool that looks a little different depending on the nature of the business
I believe bizops will become more ubiquitous, and we'll stay quite diverse in terms of the differences between what it does in different companies, but you'll start getting more people who have spent years in it and make it a little bit more of a systematic craft. That's where I would like to take my team.
If you want to know how to connect, query, and model all of your data to support your bizops role without SQL or engineers, check out the data collaboration platform Sourcetable.
Thank you, Eliot, for your time and valuable insight. If you want to connect with Eliot, you can find him on Linkedin.
If you want to check out vacancies at Lemonade, head over to the Careers section of their website.