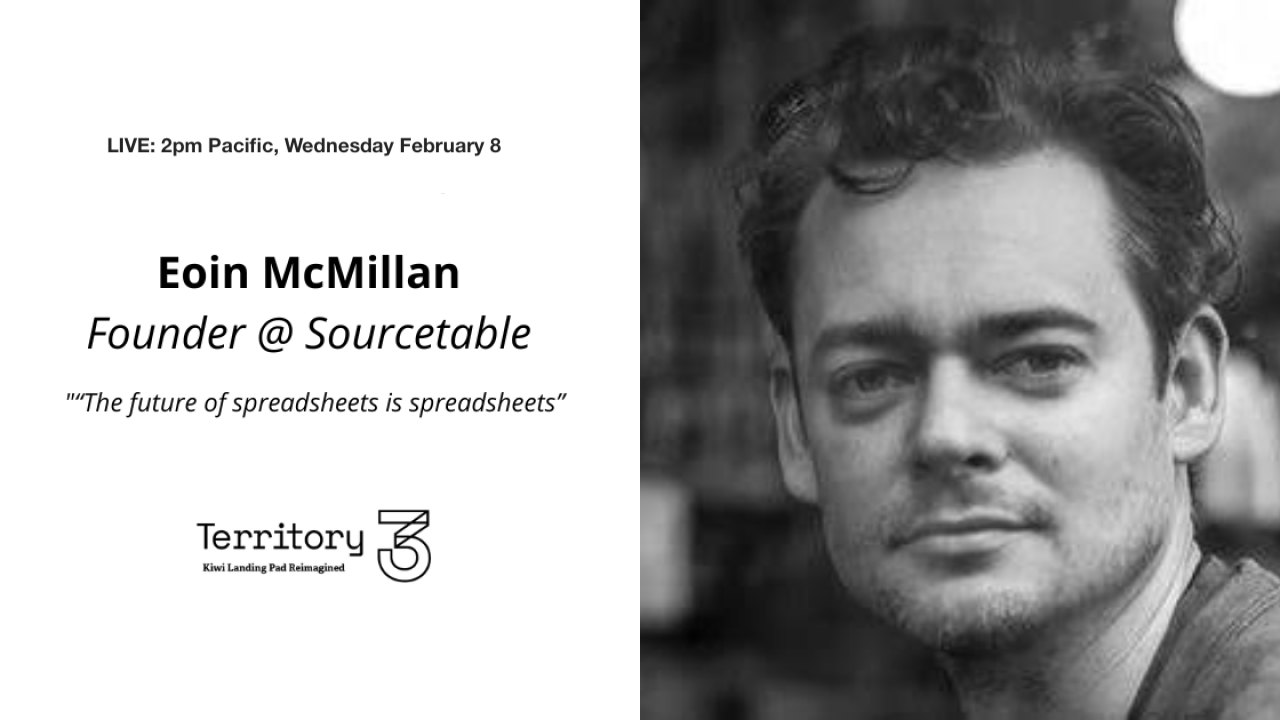 Join Sourcetable's Founder, Eoin McMillan, for a talk about the Future of Spreadsheets with Territory 3 (a.k.a. The Kiwi Landing Pad), this Wednesday at 2pm Pacific.
Territory3 is New Zealand's premiere startup community, providing support and connections to Kiwi Founders at home and abroad. Their webinar series is intended for startup founders, investors, and those who might be interested in taking the leap.
We'll be talking about:
Founder story (the squiggly path less trodden)
Why Sourcetable was created (what problems does it solve?)
The history of spreadsheets (short background covering the rise to 1bn users)
New technologies driving technology innovation
How can Sourcetable help founders?
Product demo
Q&A
It's sure to be a great event. Sign up here: https://us02web.zoom.us/webinar/register/WN_CvcgM78sT0G09hqQhGOW8g
Happy Monday!